Car Wheels on a Gravel Road – Lucinda Williams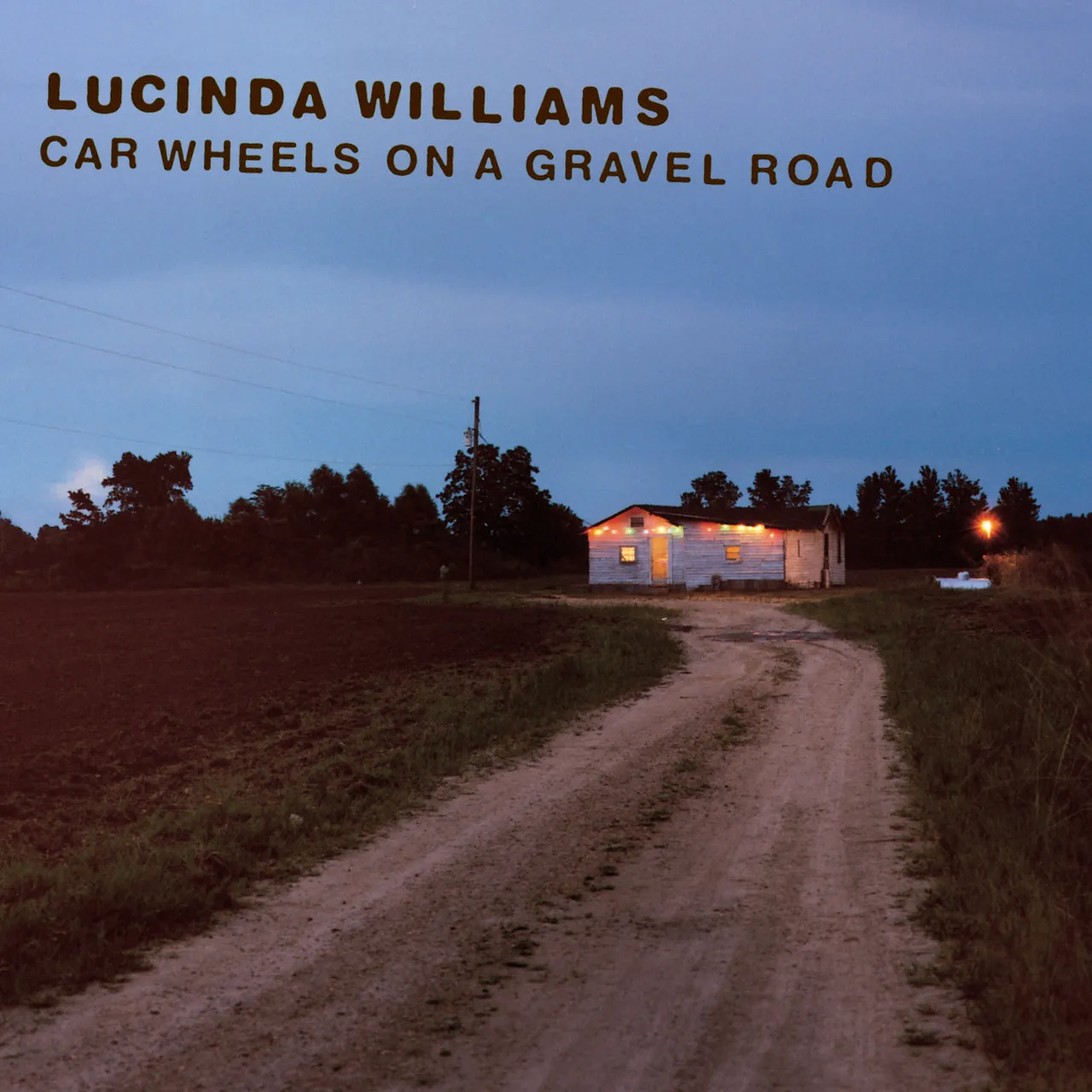 "Car Wheels on a Gravel Road" by Lucinda Williams is a musical journey through the heart of Americana, a raw and unfiltered expression of emotions set against the backdrop of dusty roads and soul-stirring landscapes. Released in 1998, this album has become a touchstone for alt-country and roots music, capturing the essence of life's trials and tribulations.
From the very first chords of the album's title track, it's clear that you're in for an authentic and emotionally charged experience. Lucinda Williams's raspy and evocative voice immediately draws you into her world, a place of both personal introspection and universal emotions. The songs on this album are like snapshots of life, capturing moments of joy, heartache, longing, and resilience.
Lyrically, "Car Wheels on a Gravel Road" is a masterclass in storytelling. Williams has an uncanny ability to paint vivid pictures with her words, immersing listeners in the landscapes and characters that inhabit her songs. Each lyric is imbued with a sense of lived experience, often drawing from her own life and observations. Tracks like "Drunken Angel" and "Lake Charles" showcase her ability to convey complex emotions with simplicity and honesty.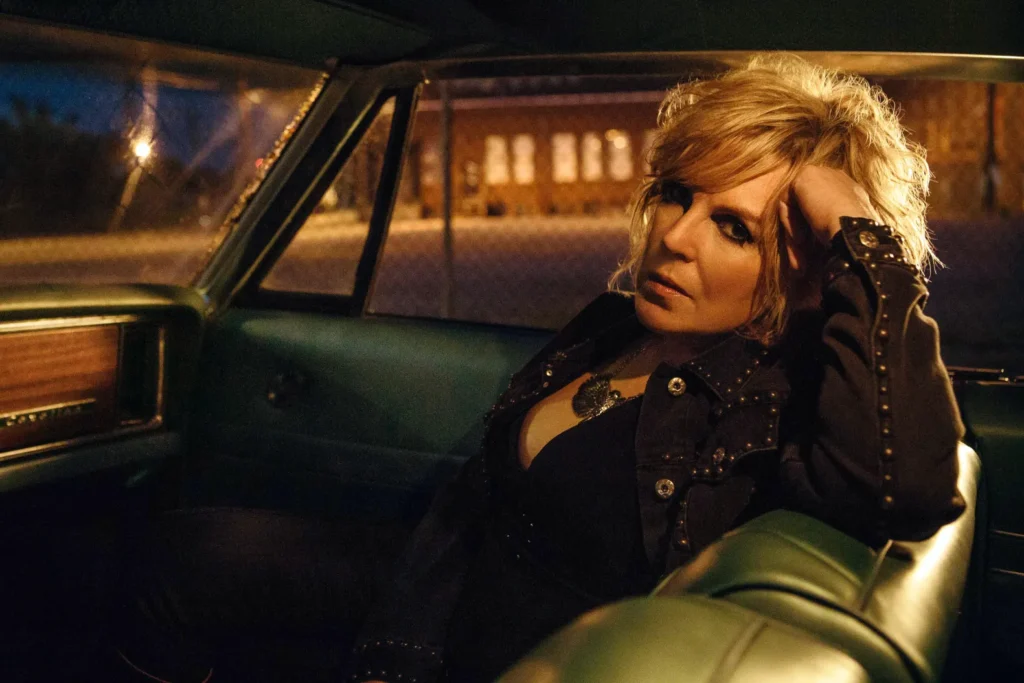 The album's production is beautifully understated, allowing the songs to breathe and the emotions to shine through. The arrangements blend elements of country, folk, and rock, creating a musical tapestry that perfectly complements Williams's gritty vocals. The twang of guitars, the soulful harmonica, and the occasional strains of slide guitar create a rich sonic backdrop that transports you to the heart of the American South.
One of the standout qualities of "Car Wheels on a Gravel Road" is its sense of authenticity. The imperfections in Williams's voice, the rawness in her delivery, and the unpolished edges of the production all contribute to the album's genuine and unvarnished feel. It's an album that doesn't shy away from showing its scars and vulnerabilities, which is precisely what makes it so compelling.
From the bluesy swagger of "Right in Time" to the introspective beauty of "Greenville," every track on the album has its own unique flavor and emotional resonance. Collectively, they come together to create a cohesive and immersive experience that speaks to the shared human experience of love, loss, and the search for meaning.
"Car Wheels on a Gravel Road" is a masterpiece of American roots music, a snapshot of life's highs and lows captured in song. Lucinda Williams's evocative storytelling, paired with the album's raw production and emotive performances, make it a timeless classic that continues to resonate with listeners who appreciate music that wears its heart on its sleeve. This album is not just a collection of songs; it's a journey into the soul of an artist and the landscapes that shape her.
Lucie Tiger's Covers Tyler Childers For Latest Single 'Shake The Frost'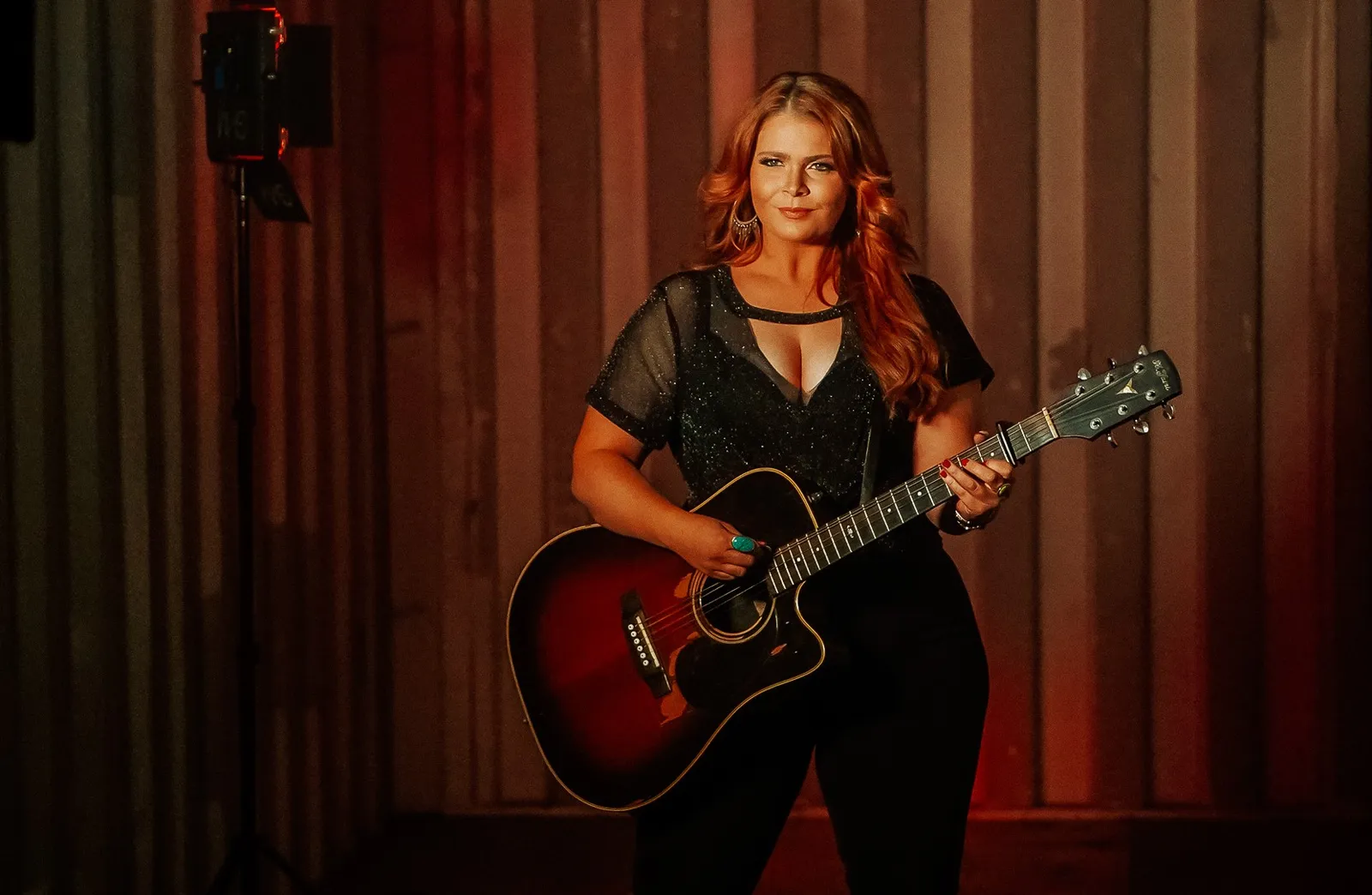 Lucie Tiger's latest single, Shake The Frost, marks a captivating departure from her recent releases. The title may ring a bell, as it was originally penned and performed by esteemed Kentucky-born singer-songwriter Tyler Childers. Lucie has held a special affinity for this song, making it a staple in her live performances for several years. It feels fitting that she unveils her rendition of it during her first Christmas season in Muscle Shoals, Alabama.
For Lucie, "Shake The Frost" embodies a sense of nostalgia and a longing for change, an anthem of knowing that one can emerge from the darkness and 'shake the frost,' especially with the support of the right people. While the song may carry diverse meanings for different listeners, Lucie aspires to introduce it to a fresh audience. For those already acquainted with the tune, her added instrumentation amplifies the warmth and hope embedded in the lyrics.
Much like the songs that have influenced her, Lucie's music is recorded organically, with all musicians collaborating in the studio, creating an authentic and vibrant sound. Performed by Lucie Tiger (acoustic guitar, vocals), Shake The Frost also features Bob Wray (bass), Brad Kuhn (keys), Will McFarlane (electric guitar), Justin Holder (percussion). Engineered by Colin Lott, produced by John Gifford III and mastered by Chris Bethea.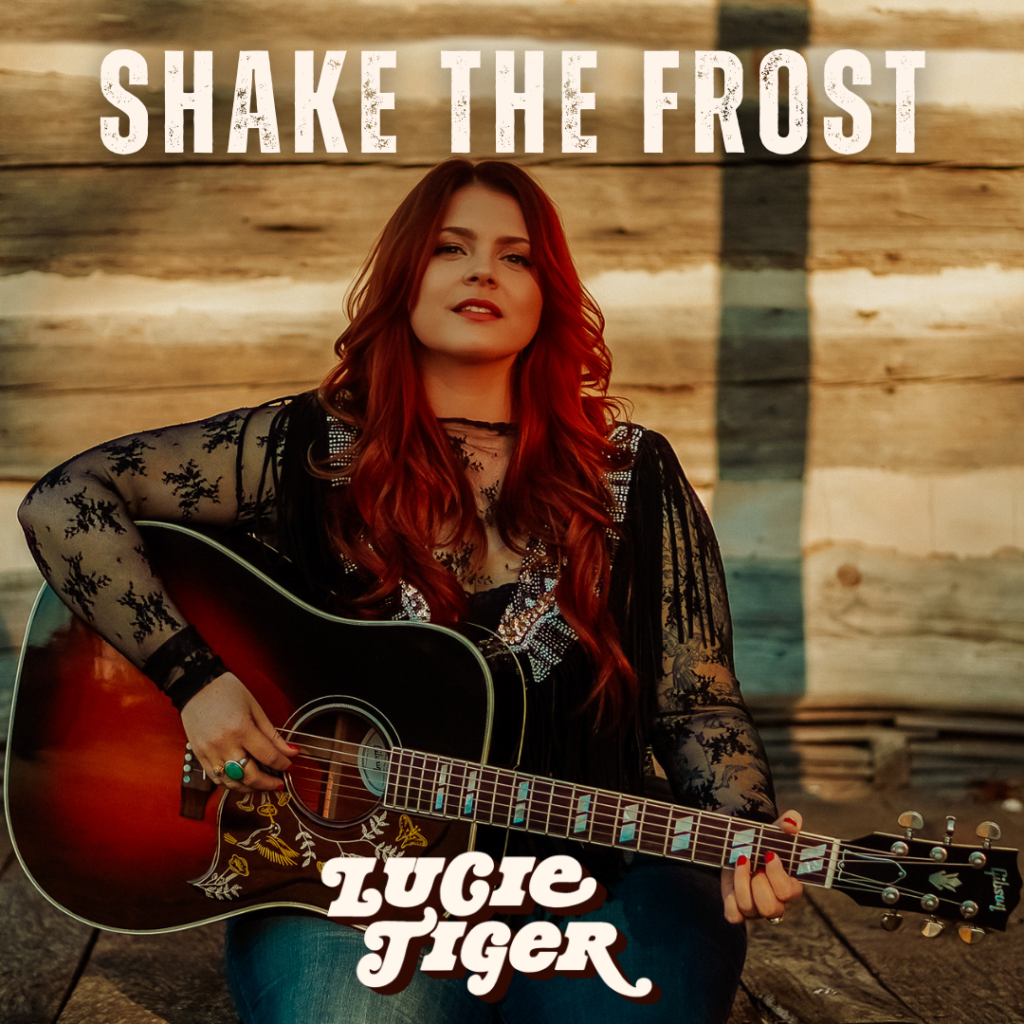 Lucie Tiger has some excellent runs on the board. Her self-penned song Gasoline won Country Blues Song of the Year 2021 and she's the only independent Australian artist to have five singles on the MusicRow Country Breakout Chart plus four singles in the CountryTown Top 40 chart in Australia including Found My Home, Midnight Goodbye, Do Me Right, Right Next To You and Burn It Down.
Lucie's April 2022 album Alabama Highway debuted at #14 on the ARIA Country Albums chart (Australia's equivalent to the Billboard Country Albums chart) and #10 on the AIR (Australian Independent Record Label) Albums Chart. Lucie's September 2022 acoustic album The Memphis Tapes recorded at the legendary Sun Studios, Memphis, debuted at #7 on the AIR Albums Chart.
Lucie Tiger has featured in Americana Rhythm Magazine (USA), Rhythms Magazine (Australia), CountryTown, Today's Country Magazine, The Music, Country Music Capital News, Scenestr plus CMT Television and the television program Songwriters Across Australia. Her song Christmas In The South was listed as one of the 10 Best Australian Christmas Songs in 2022 and her songs are regularly in the Top 10 Australian Songwriter Awards 2022, where she's been industry-nominated twice for the Rudy Brandsma Award for Songwriting Excellence by the ASA.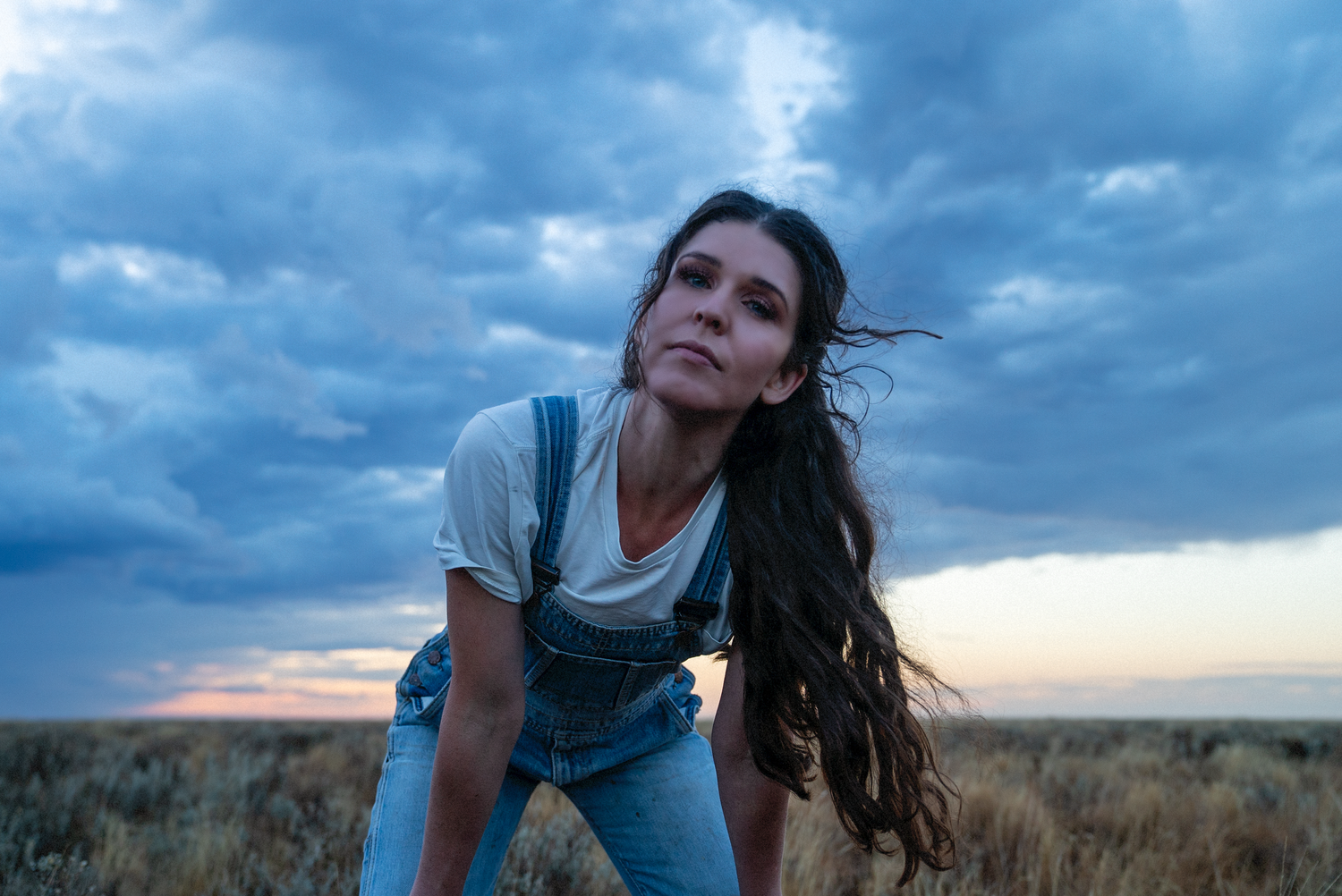 Taking out the Aria Award for Best Country Album 2023, announced by none other than Dolly Parton herself, we have been reminded how Fanny Lumsden's latest offering, 'Hey Dawn,' is a brilliant testament to her artistry, capturing the essence of rural life, love, and the unwavering spirit of the Australian landscape. The album is a delightful journey through a diverse range of emotions, skillfully woven together with Lumsden's soulful voice and evocative storytelling.
The album kicks off with the titular track, 'Hey Dawn,' a heartwarming ode to new beginnings. Lumsden's vocals are pure and earnest, setting the tone for an album that is both introspective and celebratory. The production is stripped back, allowing the authenticity of her lyrics to take center stage.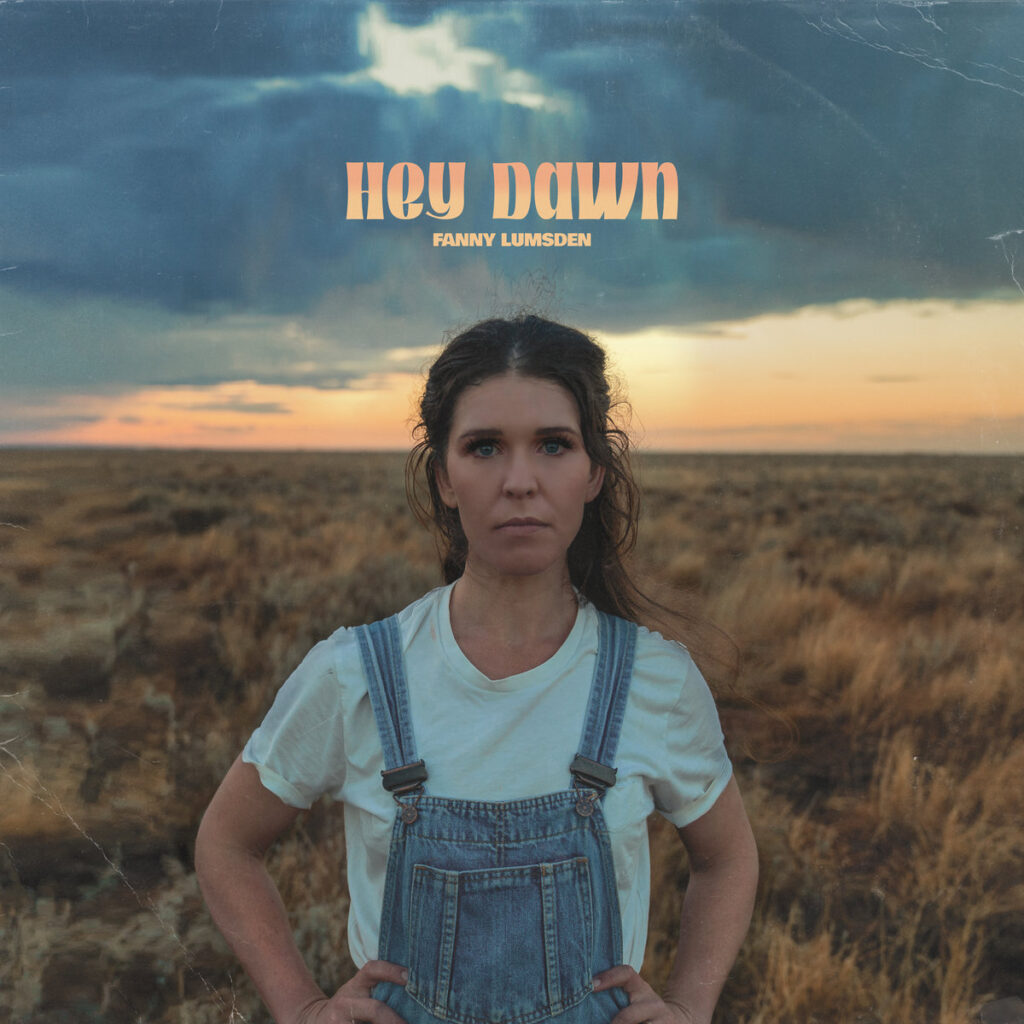 Throughout the album, Lumsden effortlessly blends elements of country, folk, and Americana, creating a sound that feels both timeless and contemporary. Tracks like 'Great 'Divide' and 'Millionaire' showcase her storytelling prowess, painting vivid pictures of life in the Australian countryside, or "the sticks" as she affectionately refers to it. The instrumentation is rich and textured, featuring twangy guitars and harmonious arrangements that complement Lumsden's voice beautifully.
One of the standout tracks is 'Enjoy The Ride,' a poignant reflection on the passage of life and finding the strength to keep on striving. Lumsden's ability to convey deep emotions with simplicity is a testament to her songwriting skills. The song is both nostalgic and forward-looking, resonating with listeners on a personal level.
'Hey Dawn' also features moments of infectious joy, as heard in the upbeat and lively 'You'll Be Fine.' This track, in particular, is a celebration of resilience and self-discovery, showcasing Lumsden's versatility as an artist. The catchy melodies and foot-stomping rhythm make it a standout track that is sure to leave audiences in high spirits.
In a musical landscape often dominated by polished production and formulaic songwriting, Fanny Lumsden's 'Hey Dawn' is a breath of fresh air. The raw honesty and genuine emotion woven into each track make this album a standout in contemporary folk and country music. Lumsden's ability to connect with her audience on a personal level, coupled with the album's impeccable production, makes 'Hey Dawn' a must-listen for anyone craving music that is both authentic and beautifully crafted.
In 'Hey Dawn,' Fanny Lumsden has not only delivered a stellar collection of songs but has also solidified her place as a leading voice in the Australian music scene. This album is a triumph of authenticity, and its impact will undoubtedly resonate with listeners for years to come.
The Right Dereliction – Al Carr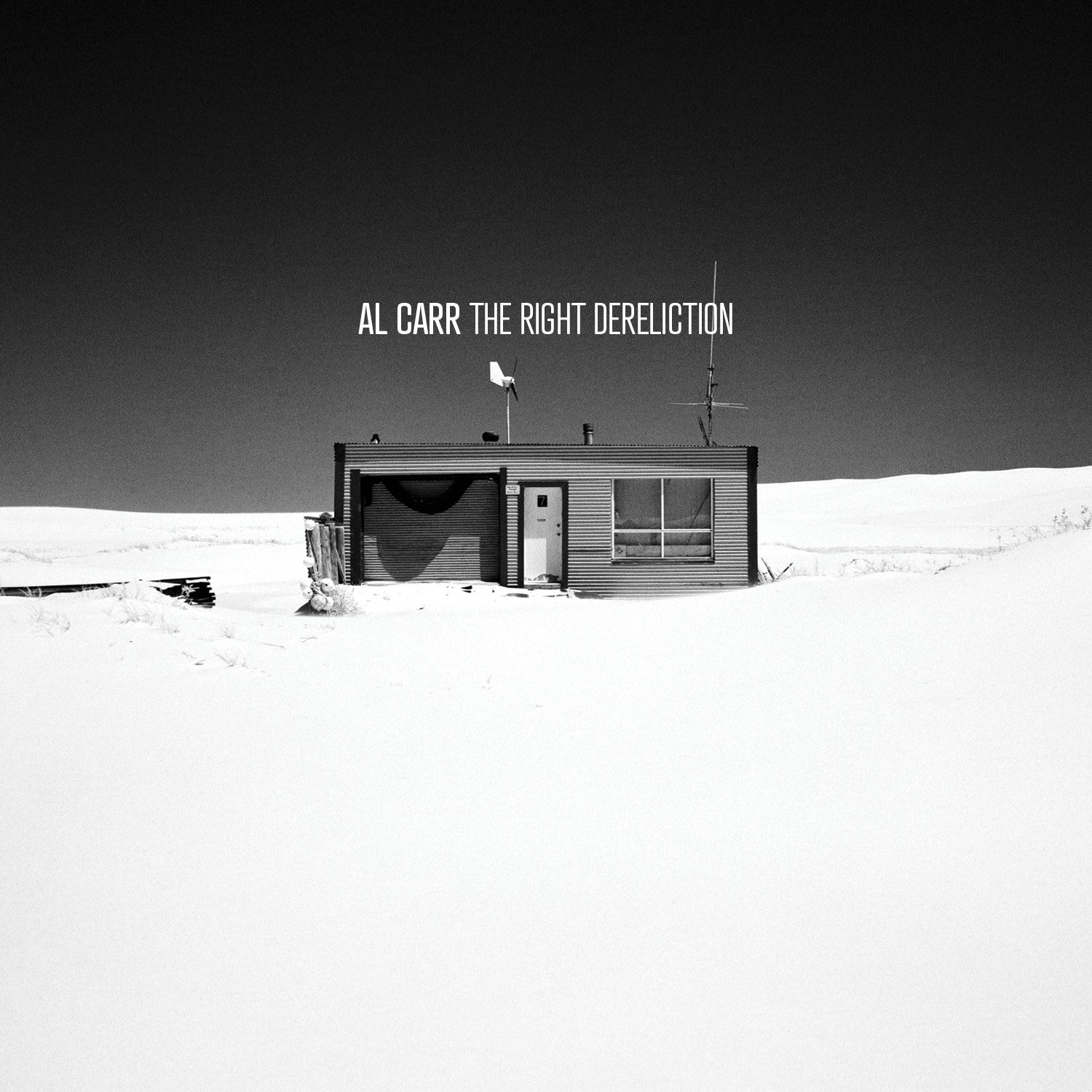 Al Carr has released three solo albums, the third of which is The Right Dereliction. It sees him reuniting with his band and longtime collaborator Simon Maiden (guitar, keys) to craft ten new songs.
Clinton Kraus (Something For Kate, The Peep Tempel, Mike Noga) produced and mixed the record to mark the third release of Carr's that Kraus has worked on. Written at home after a move to regional Victoria, these songs have been gestating for several years. 
Carr's band ventured into Aviary Studios in late 2022 and set about putting down the bedrock of each song quickly across three days. Final flourishes and vocals were added at Kraus' home studio in Portarlington, with the end result delivering something special that digs into a myriad of stylistic corners in the world of rock and country music.
"Each song on this release is tinged with a sense of hopefulness whilst recounting stories, characters and personalities who are struggling through a moment in time," explains Carr. "With this batch of songs I wanted to get inside the head of a character living through a small town drama and balance the lyrics almost like a confessional of sorts. The verses offering up the dilemma and the choruses providing the redemption."
The album title itself (The Right Dereliction) follows the themes on the album, a play on words attempting to frame both sides of the coin. Across the record we get songs that celebrate one's favourite music ('Those Diamond Notes') and question the sturdiness of a long term relationship ('The Curtain Removed'). There's a plea for positivity ('Let a Little Light'), and on the album centrepiece 'Sinking Moon', Carr evocatively details heartfelt words of advice between friends.
Sonically and stylistically, Carr has taken a freewheeling approach to the sound of the album and it all hangs together perfectly. A melding of the old and the new, the sensitive and the swaggering, the Antipodean and the influence of timeless American rock music. Indie rock sensibilities tumble into loose and ragged country rock, choppy power-pop dovetails into weighty soul music and reflective singer-songwriter balladry.
"I'm thrilled with the way the album has ended up sounding!" enthuses Carr. "I think this album wants to lean into dirty…which is good' were Clint's first words to me after hearing a rough version of the album tracks. I couldn't have been happier to follow that approach as it tied in perfectly with the lyrical themes of finding light in the grittiness."