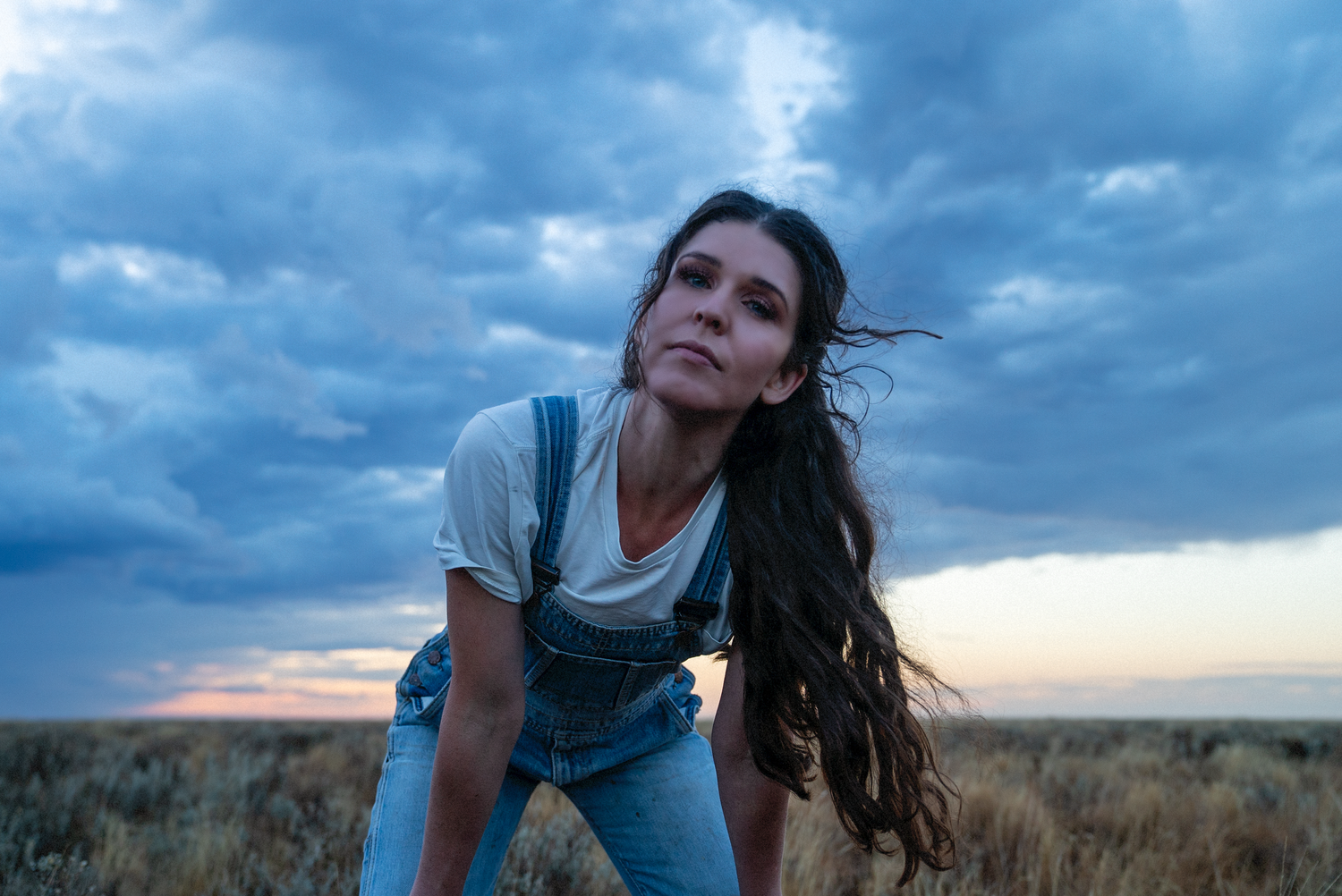 Taking out the Aria Award for Best Country Album 2023, announced by none other than Dolly Parton herself, we have been reminded how Fanny Lumsden's latest offering, 'Hey Dawn,' is a brilliant testament to her artistry, capturing the essence of rural life, love, and the unwavering spirit of the Australian landscape. The album is a delightful journey through a diverse range of emotions, skillfully woven together with Lumsden's soulful voice and evocative storytelling.
The album kicks off with the titular track, 'Hey Dawn,' a heartwarming ode to new beginnings. Lumsden's vocals are pure and earnest, setting the tone for an album that is both introspective and celebratory. The production is stripped back, allowing the authenticity of her lyrics to take center stage.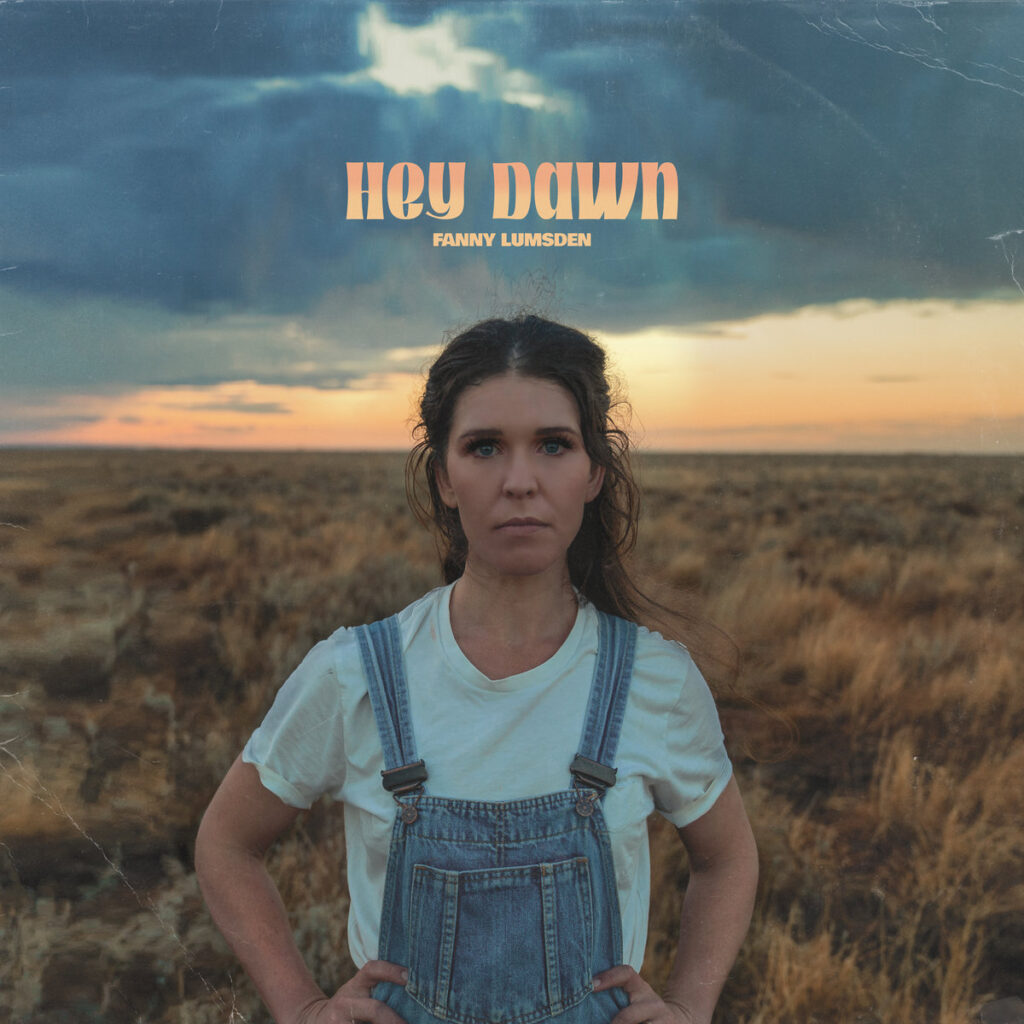 Throughout the album, Lumsden effortlessly blends elements of country, folk, and Americana, creating a sound that feels both timeless and contemporary. Tracks like 'Great 'Divide' and 'Millionaire' showcase her storytelling prowess, painting vivid pictures of life in the Australian countryside, or "the sticks" as she affectionately refers to it. The instrumentation is rich and textured, featuring twangy guitars and harmonious arrangements that complement Lumsden's voice beautifully.
One of the standout tracks is 'Enjoy The Ride,' a poignant reflection on the passage of life and finding the strength to keep on striving. Lumsden's ability to convey deep emotions with simplicity is a testament to her songwriting skills. The song is both nostalgic and forward-looking, resonating with listeners on a personal level.
'Hey Dawn' also features moments of infectious joy, as heard in the upbeat and lively 'You'll Be Fine.' This track, in particular, is a celebration of resilience and self-discovery, showcasing Lumsden's versatility as an artist. The catchy melodies and foot-stomping rhythm make it a standout track that is sure to leave audiences in high spirits.
In a musical landscape often dominated by polished production and formulaic songwriting, Fanny Lumsden's 'Hey Dawn' is a breath of fresh air. The raw honesty and genuine emotion woven into each track make this album a standout in contemporary folk and country music. Lumsden's ability to connect with her audience on a personal level, coupled with the album's impeccable production, makes 'Hey Dawn' a must-listen for anyone craving music that is both authentic and beautifully crafted.
In 'Hey Dawn,' Fanny Lumsden has not only delivered a stellar collection of songs but has also solidified her place as a leading voice in the Australian music scene. This album is a triumph of authenticity, and its impact will undoubtedly resonate with listeners for years to come.
Country HQ premieres "Pure As The Flame", the new single from Harvey Russell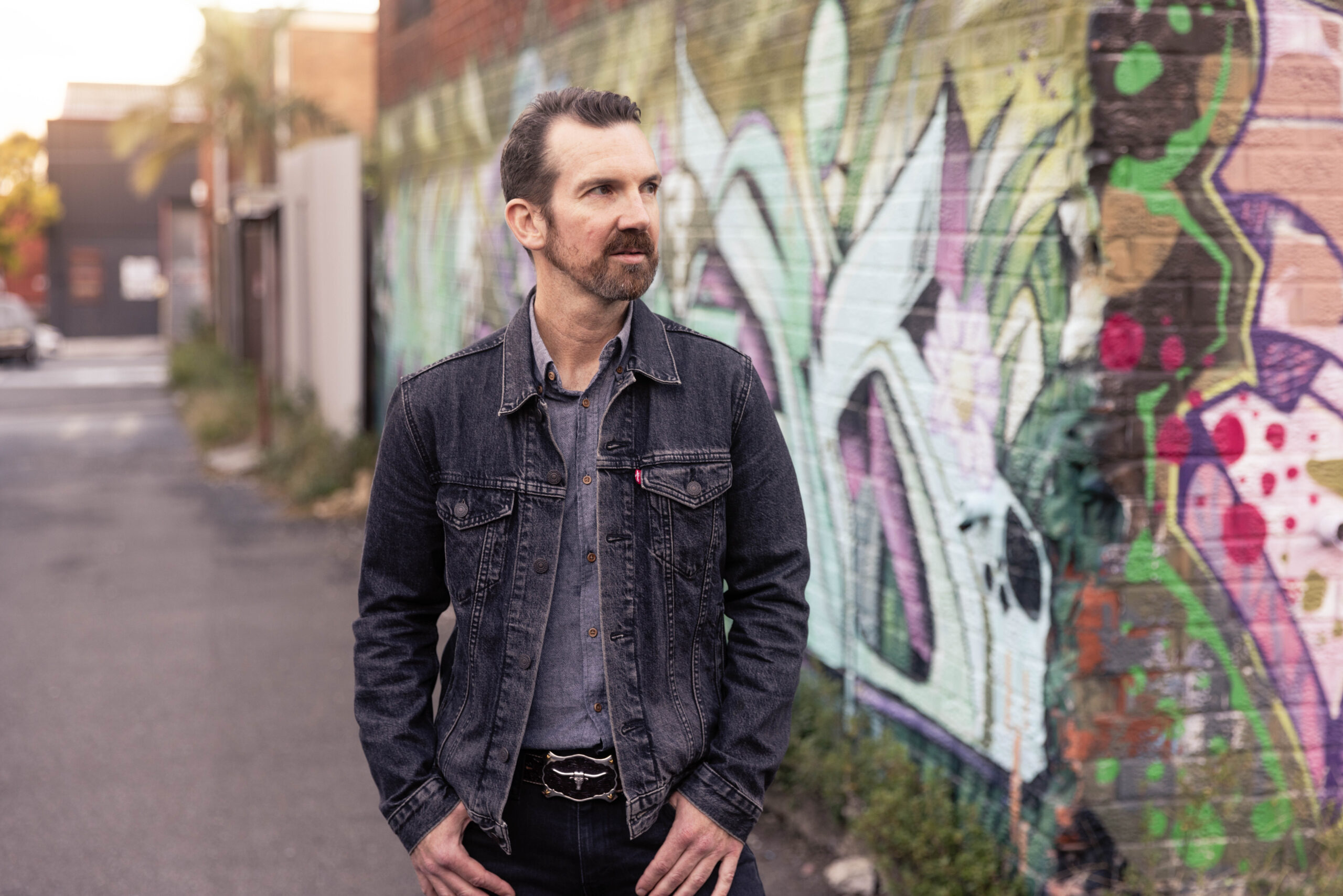 On March 1st 2024, Harvey Russell will release his second solo album via Heartland Music Australia. Today he releases the slow-burning title track 'Pure as the Flame', and Country HQ is proud to be the first to share it.
Harvey Russell rounds out 2023 with the fourth single from his forthcoming new album, due on March 1st. The title track 'Pure As The Flame' finds the Sydney alt-country songwriter exploring a more atmospheric, swaying and intimate sound, enhanced by a lilting violin and the evocative strains of Aaron Langman's pedal steel.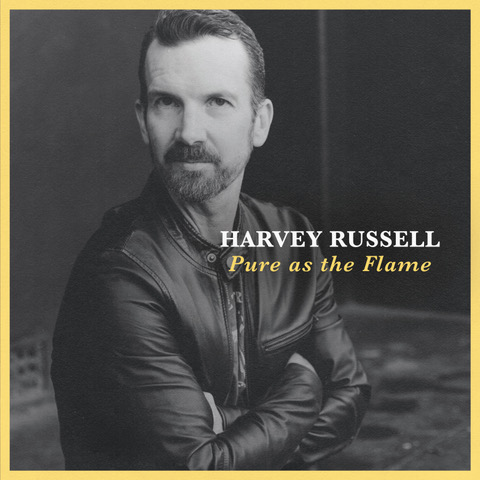 Russell sings, 'It rises like a wave and breaks with relief / The right to your silence and the thrill of a thief' as he places himself inside the mind of a kleptomaniac and the feeling of relief and euphoria they feel when they give in to an impulse or addiction.

"I'm often interested in what motivates people to act and how they attempt to find meaning in the world. 'Pure as the Flame' depicts the short, fast burn of chasing an illusion that satisfies momentarily and then quickly fades away to devastating effect. It's a clear tale of how inner conflict can lead to self-deception," says Russell, reflecting on the song and why it also provided the title for his new album. 

"I wanted to elevate this track in particular because I think we're seeing quite a bit of this quick-hit, quick-fix attitude in the culture today, and I'm not convinced it's all for the best."  
The new single is another fascinating side of a songwriter constantly seeking out new ways to document and convey the struggle and joy of the human experience.
To get a copy in advance of Harvey Russell's new single "Pure As The FLame", click here and you will be enjoying the amazing troubadours single in no time.
Spotlight On…..Ella Powell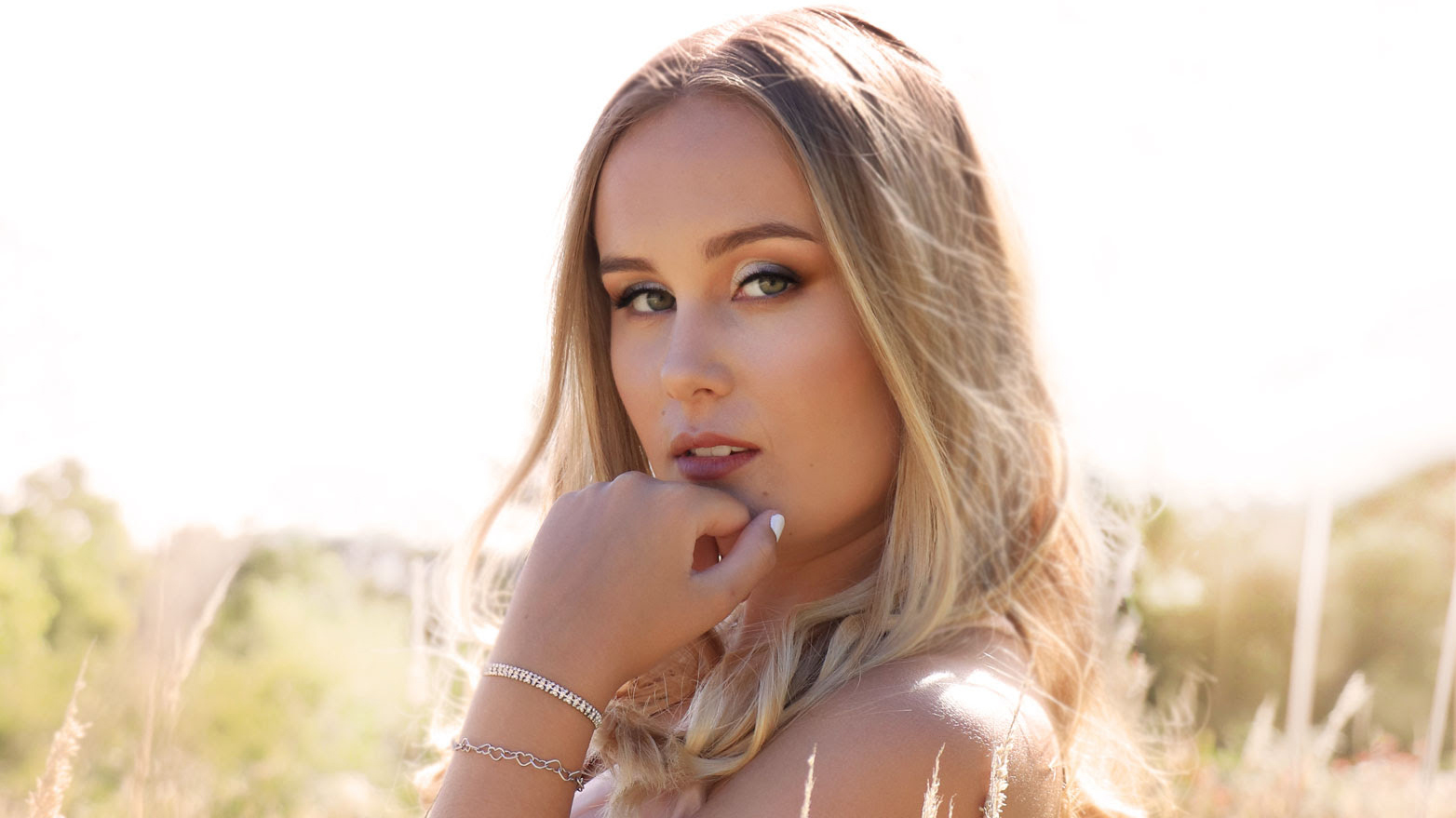 Ella Powell is ending a successful year with the release of her brand new single 'Country Love.'
This lighthearted, toe-tapping song shows what Ella does best, her country-inspired storytelling and catchy pop melodies.
Produced by Matt Fell and Shane Nicholson, this highly anticipated release is here just in time to add to your summer playlists!
At a very young age, Ella desired to be both a 'cowgirl and pop princess.' Growing up listening to a variety of artists, in her early teenage years, she began to blend Country, Pop and Folk genres together to create her own sound.
Fans of Taylor Swift, Kelsea Ballerini and Jewel will connect with Ella's relatable lyrics and powerful vocals. Ella first became noticed within the music industry in 2019, where she won Peoples Choice Award at the Tamworth Country Music Festival, which was closely followed by her debut single release 'Paper Town' in 2020.
Since then, she has become a rapidly rising artist, with her releases being added onto major Spotify and Apple Music playlists, sitting on numerous music charts, being added onto ABC High Rotation as well as being named Triple J's feature artist of the month.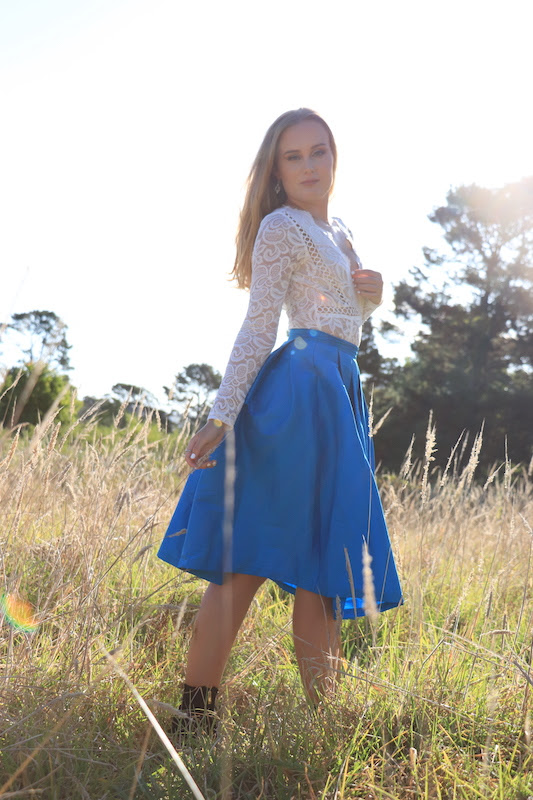 With her streaming and radio plays going into the hundreds of thousands, particularly with the hits 'Behind The Glass' and 'Along The Way,' she is gaining fans from all around the globe.
Over the last few years, Ella has performed at numerous festivals, supported a variety of musicians, and headlined many sold-out shows.
Working with a long list of award-winning industry professionals, including Matt Fell, Shane Nicholson, Grammy-winning engineer William Bowden, and publicist Stuart Coupe, it is evident why she was named the National Junior Songwriter of the Year. Her future within the industry looks extremely promising, with her debut EP set to be released in 2024.
Lucie Tiger's Covers Tyler Childers For Latest Single 'Shake The Frost'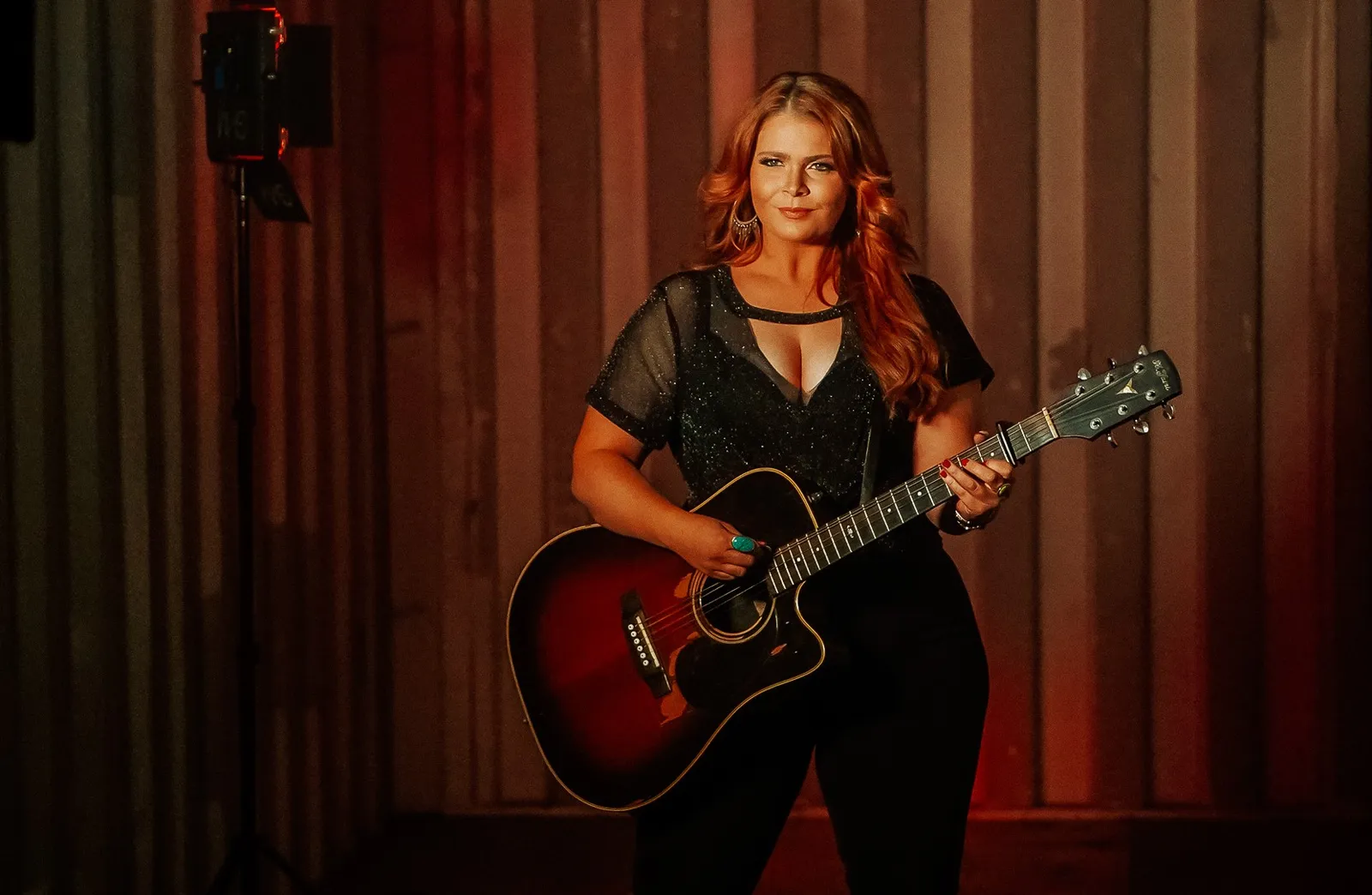 Lucie Tiger's latest single, Shake The Frost, marks a captivating departure from her recent releases. The title may ring a bell, as it was originally penned and performed by esteemed Kentucky-born singer-songwriter Tyler Childers. Lucie has held a special affinity for this song, making it a staple in her live performances for several years. It feels fitting that she unveils her rendition of it during her first Christmas season in Muscle Shoals, Alabama.
For Lucie, "Shake The Frost" embodies a sense of nostalgia and a longing for change, an anthem of knowing that one can emerge from the darkness and 'shake the frost,' especially with the support of the right people. While the song may carry diverse meanings for different listeners, Lucie aspires to introduce it to a fresh audience. For those already acquainted with the tune, her added instrumentation amplifies the warmth and hope embedded in the lyrics.
Much like the songs that have influenced her, Lucie's music is recorded organically, with all musicians collaborating in the studio, creating an authentic and vibrant sound. Performed by Lucie Tiger (acoustic guitar, vocals), Shake The Frost also features Bob Wray (bass), Brad Kuhn (keys), Will McFarlane (electric guitar), Justin Holder (percussion). Engineered by Colin Lott, produced by John Gifford III and mastered by Chris Bethea.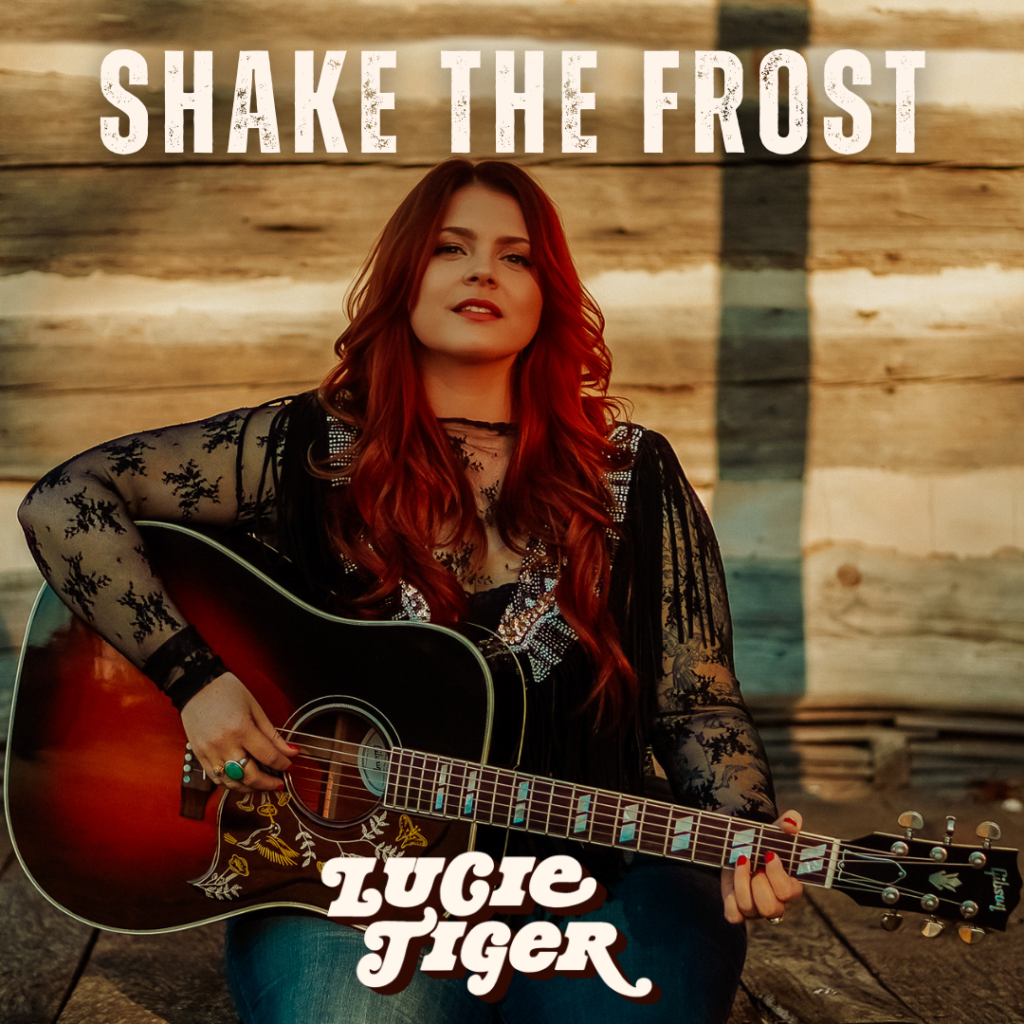 Lucie Tiger has some excellent runs on the board. Her self-penned song Gasoline won Country Blues Song of the Year 2021 and she's the only independent Australian artist to have five singles on the MusicRow Country Breakout Chart plus four singles in the CountryTown Top 40 chart in Australia including Found My Home, Midnight Goodbye, Do Me Right, Right Next To You and Burn It Down.
Lucie's April 2022 album Alabama Highway debuted at #14 on the ARIA Country Albums chart (Australia's equivalent to the Billboard Country Albums chart) and #10 on the AIR (Australian Independent Record Label) Albums Chart. Lucie's September 2022 acoustic album The Memphis Tapes recorded at the legendary Sun Studios, Memphis, debuted at #7 on the AIR Albums Chart.
Lucie Tiger has featured in Americana Rhythm Magazine (USA), Rhythms Magazine (Australia), CountryTown, Today's Country Magazine, The Music, Country Music Capital News, Scenestr plus CMT Television and the television program Songwriters Across Australia. Her song Christmas In The South was listed as one of the 10 Best Australian Christmas Songs in 2022 and her songs are regularly in the Top 10 Australian Songwriter Awards 2022, where she's been industry-nominated twice for the Rudy Brandsma Award for Songwriting Excellence by the ASA.