Harvey Russell Reviews New Turnpike Troubadours Album "A Cat In The Rain"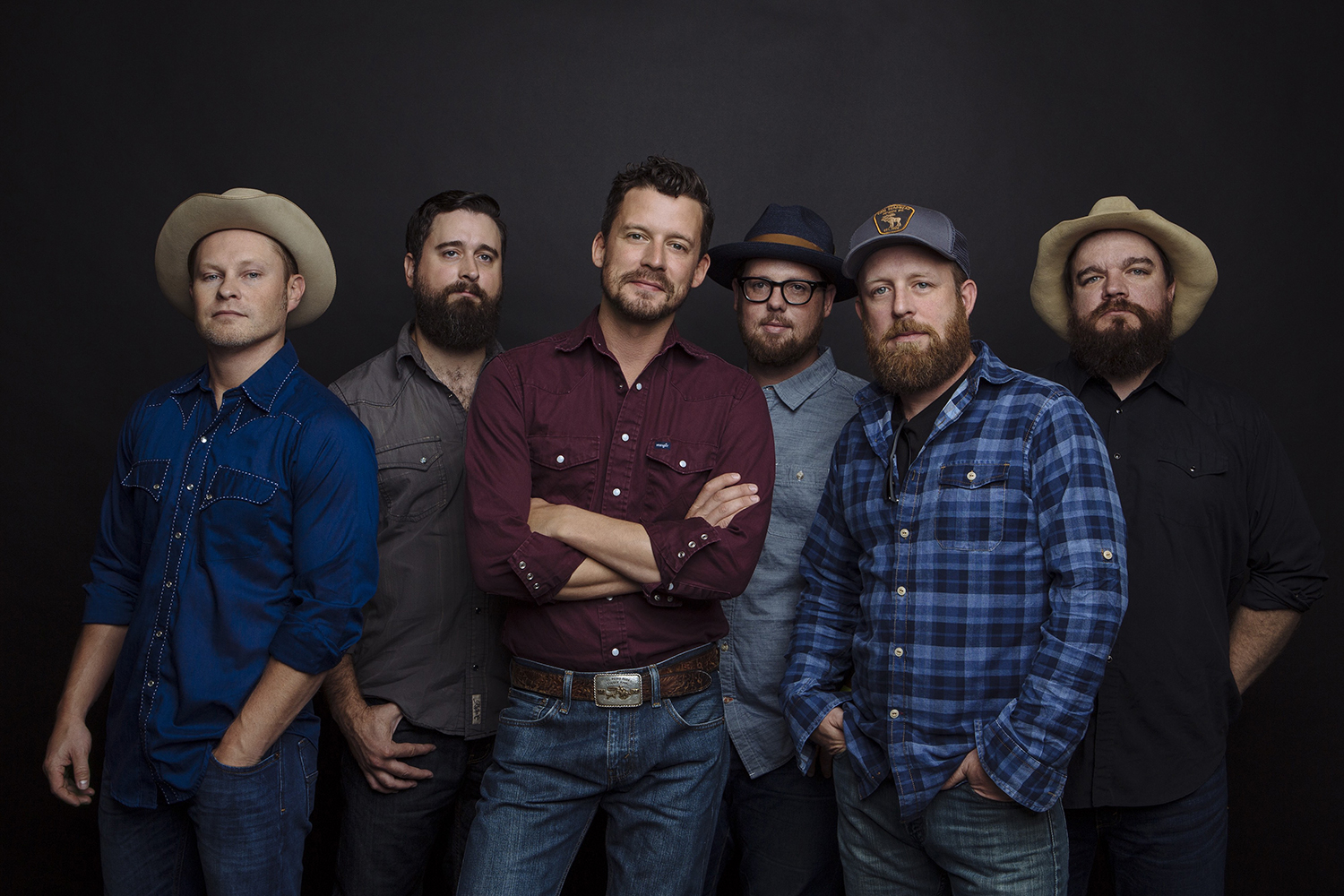 On "A Cat in the Rain" Turnpike Troubadours give us a glimpse into the struggles of the past few years and reassure us they can still produce quality, red dirt country.
There were many times over the last four years when this record seemed inconceivable. With the band on an indefinite hiatus, following frontman and songwriter Evan Felker's breakdown, there was a chance we'd heard the last of the Turnpike Troubadours.
With Felker getting sober, and with some firm guard rails around his return to playing live, the band began touring and recording again in 2022.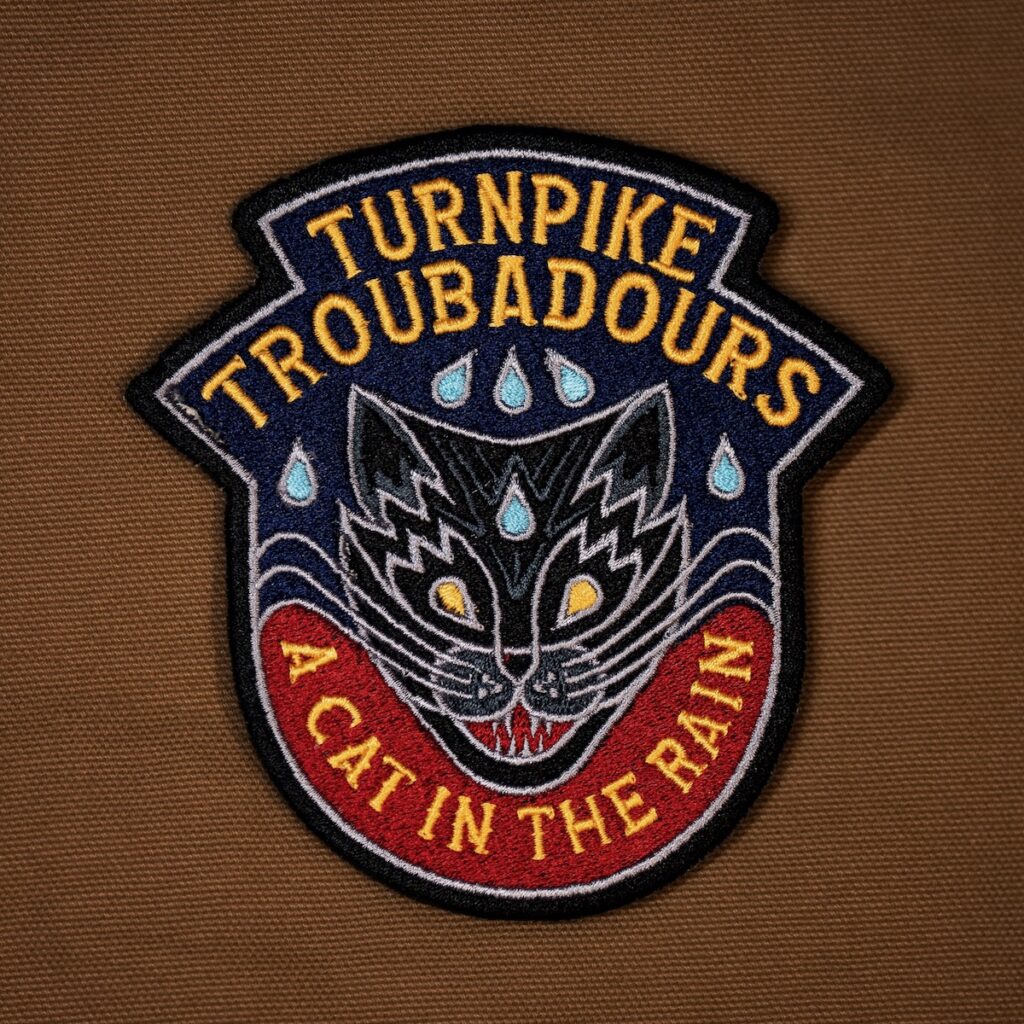 A Cat in the Rain is a comeback album. It's release is emblematic of the unlikely, yet triumphant, story that is the Turnpike Troubadours of 2023. A while back (early 2019 to be a little more precise) things came apart at the seams. This was at a time when the band's recognition and success was at an all time high. Put simply, without a functioning lead man and songwriter the band couldn't go on.
Away from the distracting and escapist comfort of the road, and with the fortitude it took to face his demons, Felker turned things around. As with the band, it appears he has come out stronger on the other side. And with fans flocking to their shows in the past 15 months, support has only grown. There's a lot of love at these recent live shows as well as gratitude and understated forgiveness. For the band, and for Felker in particular, there's redemption in all of it.
Given the circumstances of its release it might be tempting to assess the merits of this album with wide and fawning eyes. Indeed, it's existence is a feat in itself. On any assessment this is a strong Turnpike Troubadours album. But it doesn't introduce a new direction or change of style, and it would be bold to say this is their absolute best effort yet. However, what it does do is ground the band firmly in its roots at a time when they need it most. It signals a brave return and a message that the band is back in town and hopefully here to stay.
I read somewhere that Felker is an Ernest Hemmingway fan. 'Papa's' short stories, one of which shares the same title as this album, often employ the iceberg theory to writing (or theory of omission). This is where only limited but important facts about a story become evident, leaving much of the real structure under the surface for the reader to deduce. This should sound familiar to Turnpike fans. Felker often gives us clear descriptions of situations pertinent to his lyrical storytelling, yet there always a lot bubbling away under the surface. Many of the songs on A Cat in the Rain are no exception.
The band announces its return together, in an ominous and eerie fashion at the start of the opening track and first single, "Mean Old Sun", with curdled backing vocals chanting behind a lone banjo. Lyrically, this is Felker defining the period he spent recently in the wilderness, putting in the work to be strong enough to return. This one hits with a heavy beat and makes a strong statement. It's the anthemic "Gin, Smoke, Lies" ten years on, with the production befitting a world class country band.
"Brought Me" is next. And it's a hard ask not to have this hook-soaked gem on repeat. This is the kind of track Turnpike fans will have been waiting for during the six years between albums. Combining country, red dirt and cajun influences this is an affecting love song to the Turnpike community to say thank you for waiting. There are also reassurances: "Oh now, it still beats steady/This heart I handed you for free/Should you ever need a thing/It won't be hard to find."
Written by emerging artist Lance Roark and bassist R.C. Edwards, "Chipping Mill" is a catchy, familiar track, jostling for air with classic upbeat Turnpike songs such as "Morgan Street" or "7&7". "A Cat in the Rain", "East Side Love Song" and dark, western "Lucille" have Felker contemplating his muse with varying degrees of intensity. Interestingly, the persistent character of Lorrie is noticeably absent on this record.
Felker does hunting songs well and "The Rut" is no exception. Reminiscing about family trips into the mountains, the songwriter uses this opportunity to reflect honestly about his struggles with alcohol and the resolve he is now applying to create a better life. "I don't miss the taste of liquor or really anything about it/But the temporary shelter was a welcome compromise/Oh friend, I'm gonna ride out of the rut I'm in/A little elevation and an open-ended prayer." The southern country cover of Ozark Mountain Daredevils "Black Sky" is an interesting choice and a change of pace for a record that, stylistically, is otherwise not a significant departure from previous Turnpike outings.
Producer Shooter Jennings has managed to maintain much of the familiar Turnpike sound while bringing things up a notch, certainly compared to the early albums. The band is playing as well as they ever have. And Jennings has allowed each member's contribution to shine, perhaps moreso than on previous albums. The team effort is emphasised in the final moments of the last song on the record, a cover of Jerry Jeff Walker's "Won't You Give Me One More Chance" with the band singing their appeal in unison, just as they came in.
Country HQ premieres "Pure As The Flame", the new single from Harvey Russell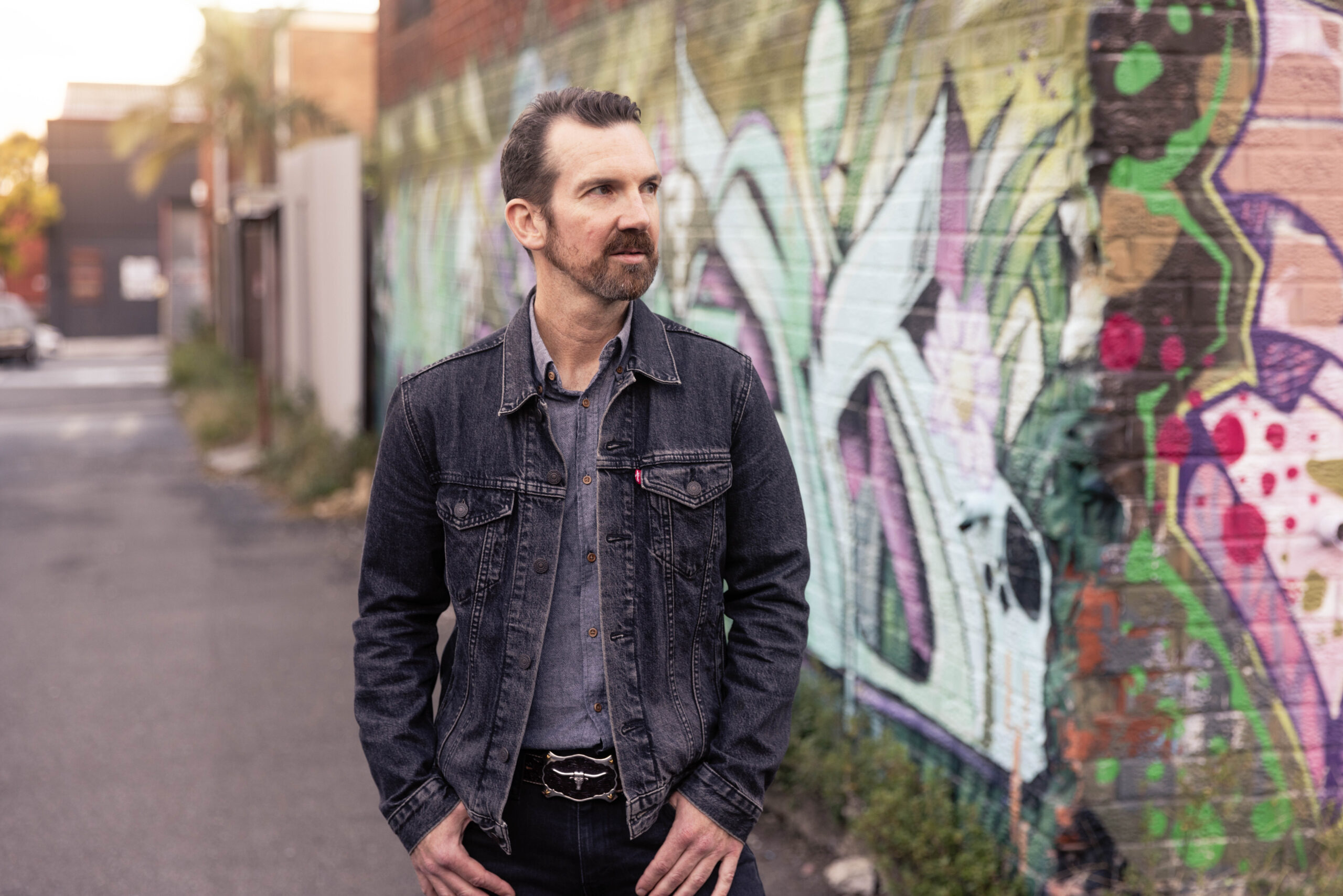 On March 1st 2024, Harvey Russell will release his second solo album via Heartland Music Australia. Today he releases the slow-burning title track 'Pure as the Flame', and Country HQ is proud to be the first to share it.
Harvey Russell rounds out 2023 with the fourth single from his forthcoming new album, due on March 1st. The title track 'Pure As The Flame' finds the Sydney alt-country songwriter exploring a more atmospheric, swaying and intimate sound, enhanced by a lilting violin and the evocative strains of Aaron Langman's pedal steel.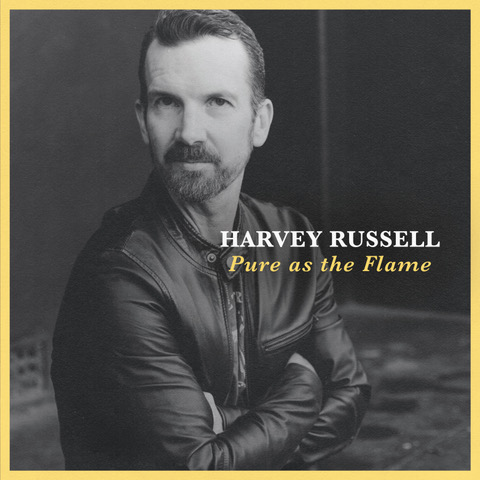 Russell sings, 'It rises like a wave and breaks with relief / The right to your silence and the thrill of a thief' as he places himself inside the mind of a kleptomaniac and the feeling of relief and euphoria they feel when they give in to an impulse or addiction.

"I'm often interested in what motivates people to act and how they attempt to find meaning in the world. 'Pure as the Flame' depicts the short, fast burn of chasing an illusion that satisfies momentarily and then quickly fades away to devastating effect. It's a clear tale of how inner conflict can lead to self-deception," says Russell, reflecting on the song and why it also provided the title for his new album. 

"I wanted to elevate this track in particular because I think we're seeing quite a bit of this quick-hit, quick-fix attitude in the culture today, and I'm not convinced it's all for the best."  
The new single is another fascinating side of a songwriter constantly seeking out new ways to document and convey the struggle and joy of the human experience.
To get a copy in advance of Harvey Russell's new single "Pure As The FLame", click here and you will be enjoying the amazing troubadours single in no time.
Spotlight On…..Ella Powell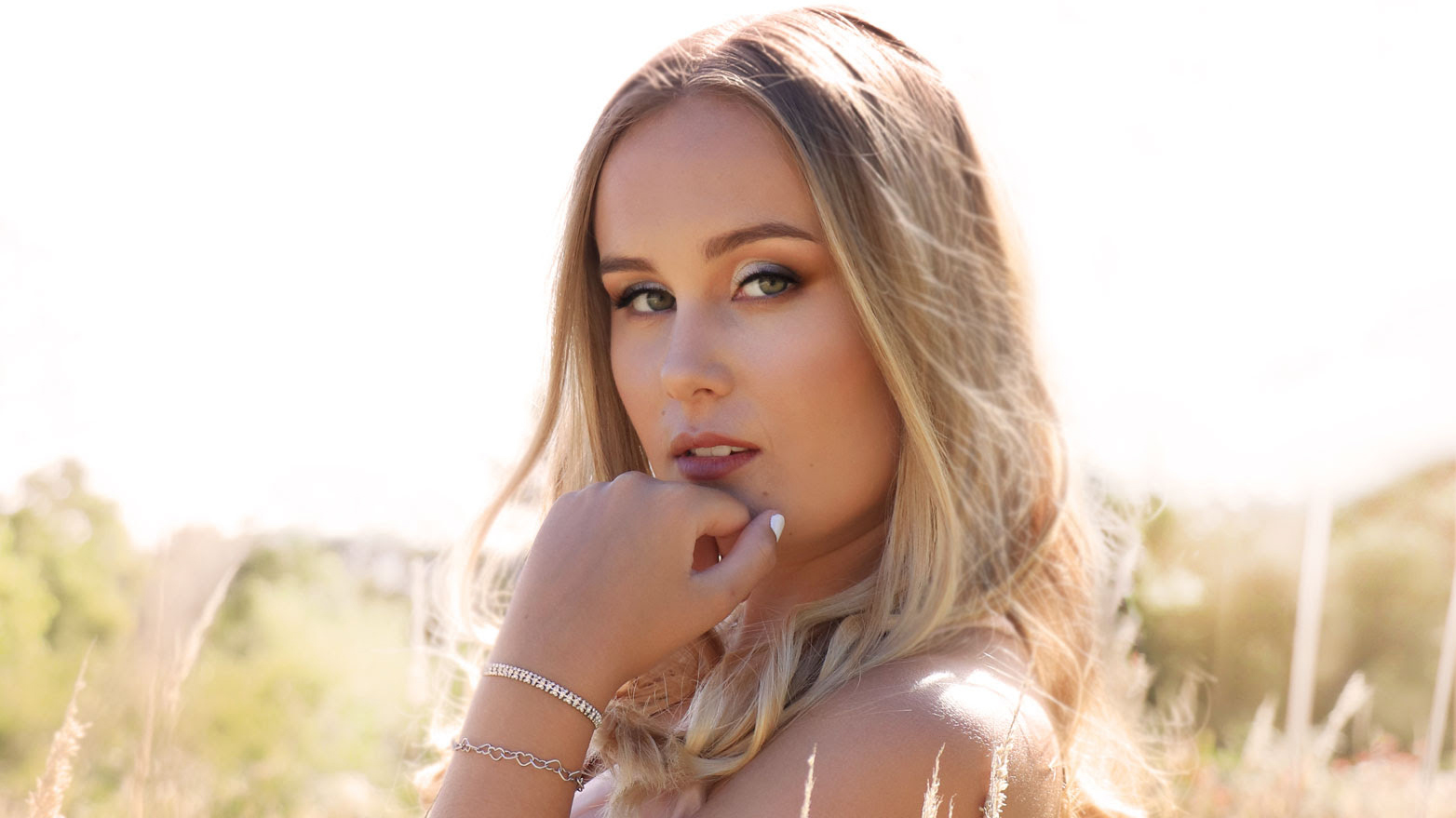 Ella Powell is ending a successful year with the release of her brand new single 'Country Love.'
This lighthearted, toe-tapping song shows what Ella does best, her country-inspired storytelling and catchy pop melodies.
Produced by Matt Fell and Shane Nicholson, this highly anticipated release is here just in time to add to your summer playlists!
At a very young age, Ella desired to be both a 'cowgirl and pop princess.' Growing up listening to a variety of artists, in her early teenage years, she began to blend Country, Pop and Folk genres together to create her own sound.
Fans of Taylor Swift, Kelsea Ballerini and Jewel will connect with Ella's relatable lyrics and powerful vocals. Ella first became noticed within the music industry in 2019, where she won Peoples Choice Award at the Tamworth Country Music Festival, which was closely followed by her debut single release 'Paper Town' in 2020.
Since then, she has become a rapidly rising artist, with her releases being added onto major Spotify and Apple Music playlists, sitting on numerous music charts, being added onto ABC High Rotation as well as being named Triple J's feature artist of the month.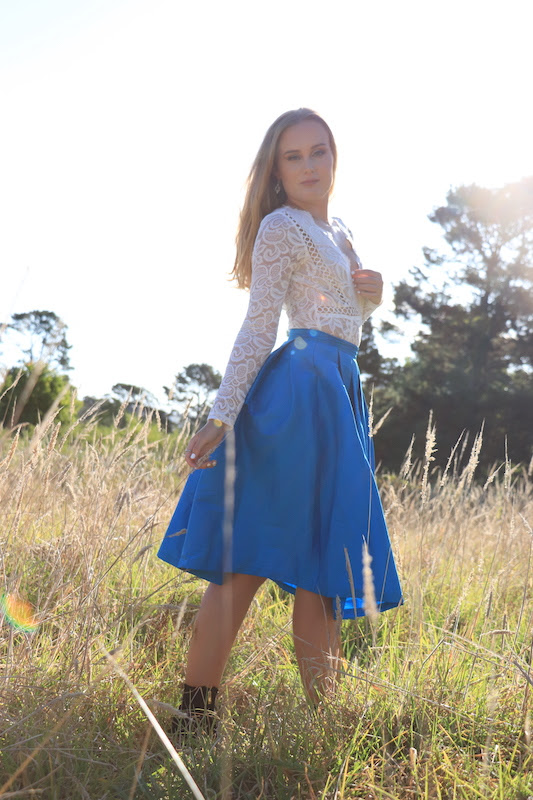 With her streaming and radio plays going into the hundreds of thousands, particularly with the hits 'Behind The Glass' and 'Along The Way,' she is gaining fans from all around the globe.
Over the last few years, Ella has performed at numerous festivals, supported a variety of musicians, and headlined many sold-out shows.
Working with a long list of award-winning industry professionals, including Matt Fell, Shane Nicholson, Grammy-winning engineer William Bowden, and publicist Stuart Coupe, it is evident why she was named the National Junior Songwriter of the Year. Her future within the industry looks extremely promising, with her debut EP set to be released in 2024.
Lucie Tiger's Covers Tyler Childers For Latest Single 'Shake The Frost'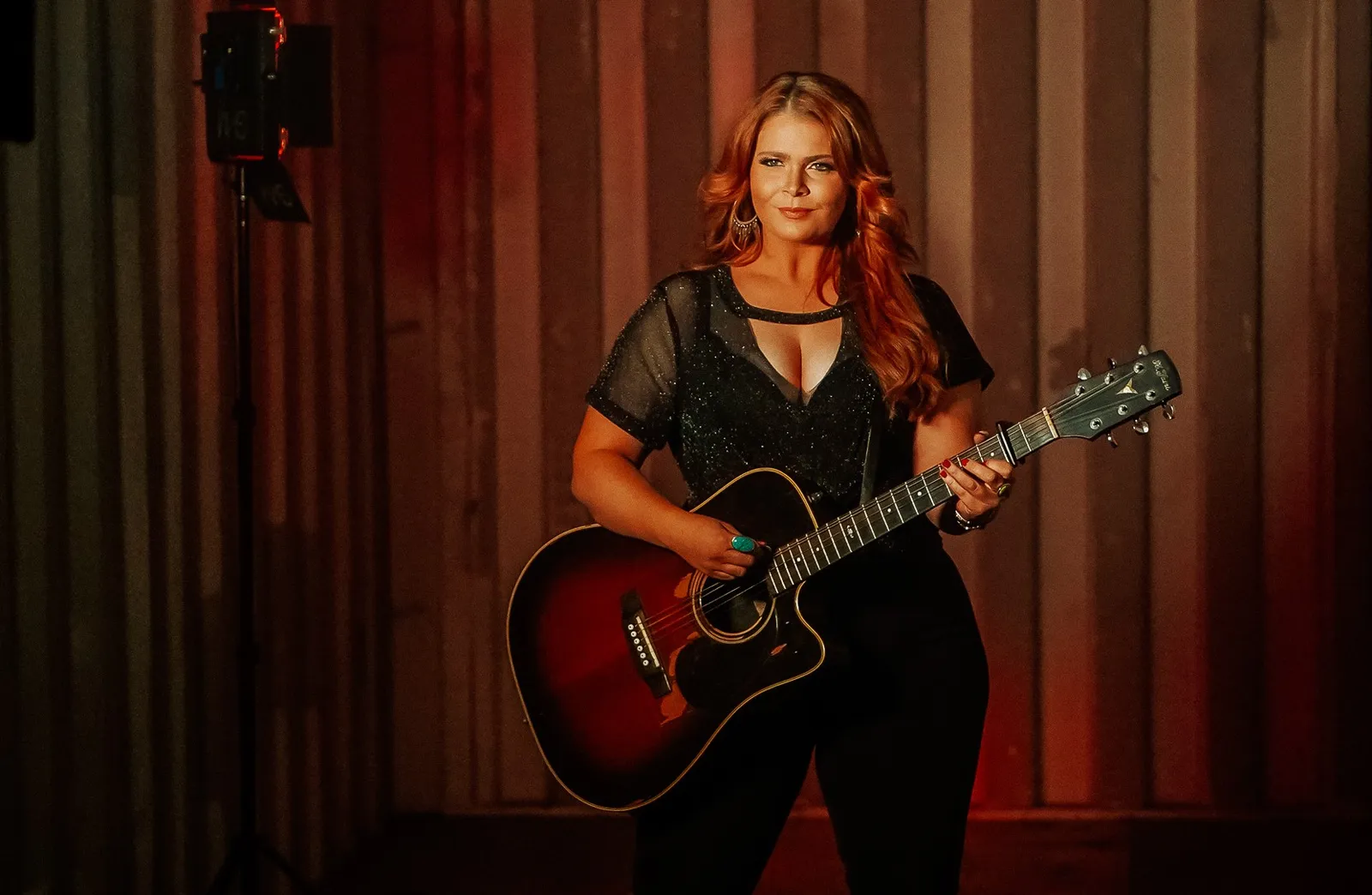 Lucie Tiger's latest single, Shake The Frost, marks a captivating departure from her recent releases. The title may ring a bell, as it was originally penned and performed by esteemed Kentucky-born singer-songwriter Tyler Childers. Lucie has held a special affinity for this song, making it a staple in her live performances for several years. It feels fitting that she unveils her rendition of it during her first Christmas season in Muscle Shoals, Alabama.
For Lucie, "Shake The Frost" embodies a sense of nostalgia and a longing for change, an anthem of knowing that one can emerge from the darkness and 'shake the frost,' especially with the support of the right people. While the song may carry diverse meanings for different listeners, Lucie aspires to introduce it to a fresh audience. For those already acquainted with the tune, her added instrumentation amplifies the warmth and hope embedded in the lyrics.
Much like the songs that have influenced her, Lucie's music is recorded organically, with all musicians collaborating in the studio, creating an authentic and vibrant sound. Performed by Lucie Tiger (acoustic guitar, vocals), Shake The Frost also features Bob Wray (bass), Brad Kuhn (keys), Will McFarlane (electric guitar), Justin Holder (percussion). Engineered by Colin Lott, produced by John Gifford III and mastered by Chris Bethea.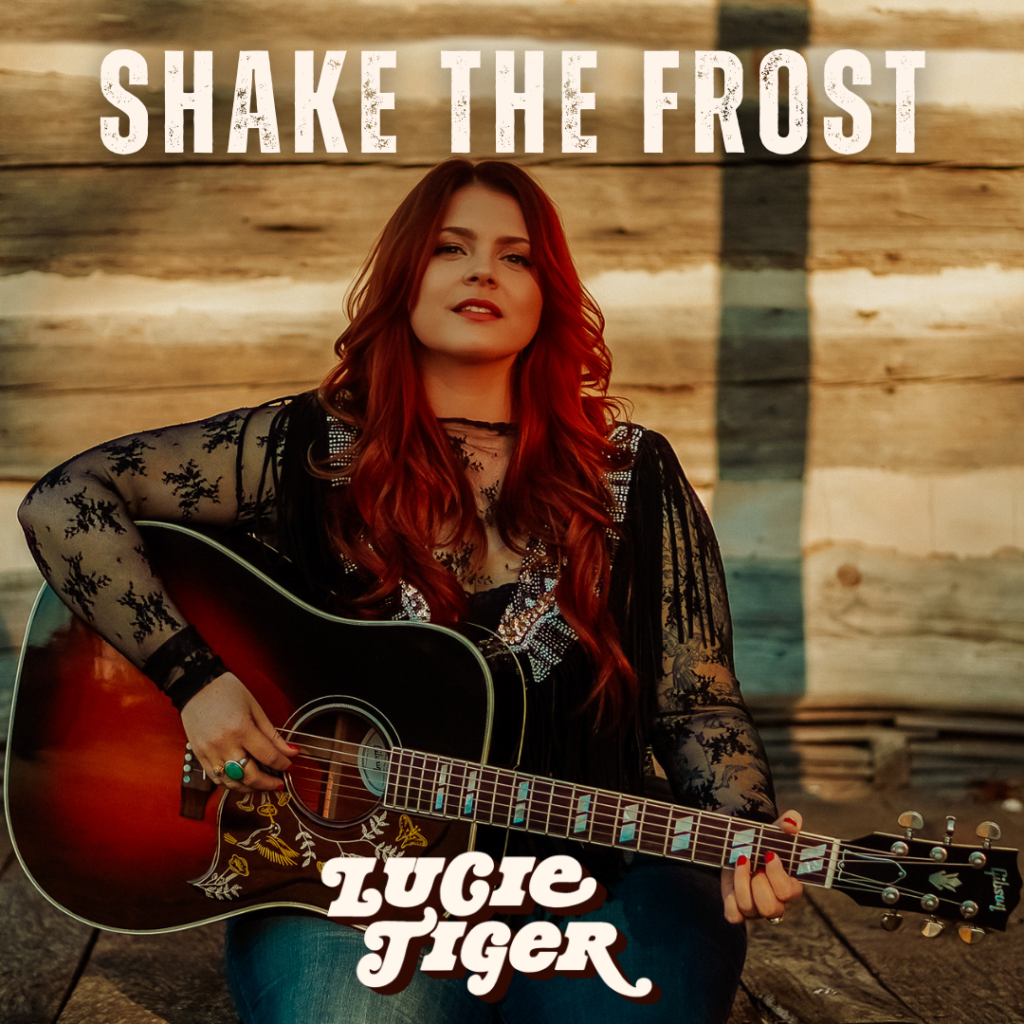 Lucie Tiger has some excellent runs on the board. Her self-penned song Gasoline won Country Blues Song of the Year 2021 and she's the only independent Australian artist to have five singles on the MusicRow Country Breakout Chart plus four singles in the CountryTown Top 40 chart in Australia including Found My Home, Midnight Goodbye, Do Me Right, Right Next To You and Burn It Down.
Lucie's April 2022 album Alabama Highway debuted at #14 on the ARIA Country Albums chart (Australia's equivalent to the Billboard Country Albums chart) and #10 on the AIR (Australian Independent Record Label) Albums Chart. Lucie's September 2022 acoustic album The Memphis Tapes recorded at the legendary Sun Studios, Memphis, debuted at #7 on the AIR Albums Chart.
Lucie Tiger has featured in Americana Rhythm Magazine (USA), Rhythms Magazine (Australia), CountryTown, Today's Country Magazine, The Music, Country Music Capital News, Scenestr plus CMT Television and the television program Songwriters Across Australia. Her song Christmas In The South was listed as one of the 10 Best Australian Christmas Songs in 2022 and her songs are regularly in the Top 10 Australian Songwriter Awards 2022, where she's been industry-nominated twice for the Rudy Brandsma Award for Songwriting Excellence by the ASA.